COMMUNITY : Trademark.
There's a new album out today, about which I am very excited. Here's the link, but I'm going to wax lyrical for a bit, too.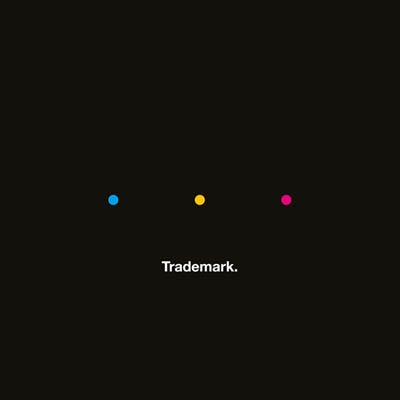 When I went to University to study computer animation a friend on the course used a piece of music on his major project animation. This piece of music sounded like nothing I'd heard before (or since) - it was cold and electronic, but beneath that surface was a broken, beating human heart. It was wonderful. (The animation was also good.)
That music was "Need Some Time" by Trademark. I was a fan from that point on. (If you want to hear it, the best I can find online is one of my old mixes -
skip to 16mins
)
It turns out Trademark was friends with Steve, the guy on whose animation I heard their track. Over the years I got to know all three of the Trademarks - Oli, Pros and Stu. They say you should never see how the sausage is made, but I found that knowing the band members only heightened my connection to the music.
Trademark's early work (such as Need Some Time) seems difficult to come by now, but their first album proper,
"Want More"
, sets out what they're all about - clean electronic tones as skeleton, human emotion as flesh. From the sorrowful
"Sine Love"
to the triumphant "Trust In What You Know" Trademark wear their hearts on their labcoat sleeves.
They followed this with
"Raise The Stakes"
an altogether more adventurous and conceptual album. Tracks vary from the shimmering pop of
"Come To Love"
to the darkly thumping
"Toe The Line"
before the album finishes with full choral and orchestral pieces, contrasting the tight electronics of earlier tracks.
Trademark's albums are half the story - their live performances are legendary. Footage exists of their cover of The Beatles'
"Everybody's Got Something to Hide Except Me and My Monkey"
complete with guest monkey performance by
nervous_testpilot
. I think this highlights the wonderful approach that Trademark takes to all their music - balancing honest emotion with joyous catharsis.
In 2004 the band supported The Human League on tour - when they performed in Cambridge they stayed overnight at my flat (such is the glamourous life of being on tour). Their performance was as excellent as always. For me, Trademark was the main course, The Human League was the pudding.
Following "Raise The Stakes" the guys embarked upon a new-material-writing holiday in Scotland. Thus was born
"At Loch Shiel"
, an EP of tracks covering the ennui of unfulfilled existence ("Someone Else's Dream") and filthy car metaphors about doing it ("Love You (Like I Love My Car)"). The standout track for me is
"Brand New"
- which sounds precisely like what I didn't realise I wanted the 80s to sound like while living through them.
Which brings us to their new album, simply titled
"Trademark."
This new album's release is cause for celebration, but it is bittersweet.
In October last year, Trademark member Stu died in an accident.
The last time I saw Stu was at the surprise birthday of the same friend whose animation introduced me to Trademark - a spot of karaoke in London. It was bizarrely humbling to be screeching out "Earth Song" in the company of my favourite band. I wish there were more memories of Stu to be made. I hold these memories dear.
If you are reading this the chances are high that you like my music. Trademark have massively influenced my music over the years, so chances are equally high that if you like my stuff you'll love theirs. This new album, from the tracks I've heard, is their finest work.
Treasure it.
Trademark
Oli (Oliver Horton)
Proz (Paul Soulsby
Labels: Community, Music, SoundCloud